We believe in the healing power of music
We are happy to announce that live performances are back
Seniors and others who occupy the facilities we serve are in one of the highest risk groups for COVID-19. Most of these facilities were restricting nonessential personnel from entering their buildings. Some of our performers are older and at higher risk as well so we made the difficult decision to suspend live performances. Many of our audience members are living in an isolated environment and they rely on us to lift spirits and bring joy through the healing power of music, so it was important for us to continue to provide performances for them even if we couldn't do it at the facility. In June 2020 we started featuring Inspirit performers on a weekly basis with Facebook Live shows. Most of these performances were recorded and the videos are available for you to view on Inspirit's Facebook page and Inspirit's YouTube channel
Now we are pleased to announce that facilities are once again welcoming our musicians to provide live performances for their residents. We are ensuring that proper protocols are still in place for the health and safety of our performers as well as the residents and staff of each facility. We look forward to reconnecting with our many friends at these facilities. Please contact us at performance@inspiritlive.org for booking information.
Letter from Board President, Karen Roberts
April 2022
Dear Fellow Inspiriters:
As longtime board chair and ardent supporter of Inspirit, I want you to be among the first to help me honor and thank our
Founder and Long Time Executive Director Ginny Meredith, who decided in late 2021 to retire after guiding Inspirit for twenty one (21) years.
In those 21 years, Ginny oversaw 2,408 professional performances serving 71,266 individuals. Through her holiday appeal letters, grant writing and donor relationship prowess, she raised nearly a million dollars for Inspirit!
Under her leadership, Inspirit was nominated for the Cultural Council of Palm Beach County's Muse Award in 2008 and 2010, and Ginny herself was nominated for a Non Profits' First Hats Off LifeTime Achievement Award in 2020.
Ginny has been the wings beneath the wings of clients, performers, facility director, volunteers and board members for over two decades, and we salute her and thank her for her many incredible accomplishments and years of dedicated service to such an important mission.
As my tenure with the organization comes to a close at the end of June, I would like to thank each and every one of you who donated, attended a performance, served on the board, volunteered, booked a performance or supported the mission in any way. We hope you will continue to support this wonderful organization – an organization Ginny started while she was recovering from breast cancer treatments. In the immortal words of the Bard himself, (William Shakespeare stated) "When words fail, music speaks".
Music can be the only medicine the heart and soul need. Please click HERE to see how you can bring the healing power of music to even more audiences in the year ahead.
Hats Off Nonprofit Awards Nominee
We are proud to announce Inspirit's Founder & Executive Director has been nominated for a Hats Off Nonprofit Award. Ginny Meredith's hard work and dedication to Inspirit has earned her a nomination for a Lifetime Achievement Award. What a fitting way to honor Ginny and the 20th anniversary of Inspirit!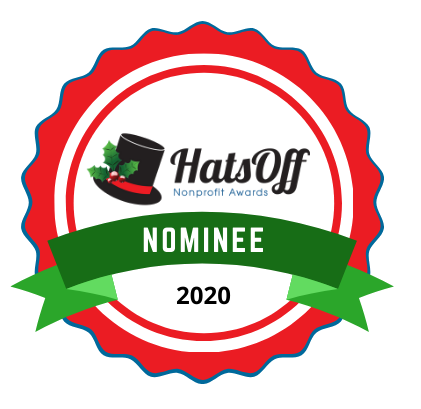 This will be the Fourth Annual Hats Off Nonprofit Awards event. It was organized to honor Palm Beach County nonprofit organizations, staff and volunteers who are dedicated to the business of doing good in our community. We're glad they agree Ginny deserves a nomination for the Lifetime Achievement Award. Ginny is very committed to Inspirit's mission — bringing the joy and healing power of live music and the performing arts to isolated members of Palm Beach County.
Congratulations, also, to the other Lifetime Achievement Award nominees: Bill Bone, Esq., Dr. Mary Cauthen, John Corbett, Bill Hobbs, Elaine Rotenberg, Ph.D., and Edna W. Runner.
JUST THE FACTS!
♪  Founded in 2000, based on similar organizations: Bread and Roses (San Francisco), Heart and Soul (Utah), Musicians on Call (New York City)
♪  Since inception, Inspirit has held 2,290 performances reaching an audience of over 68,904 at over 60 different locations in Palm Beach County!
♪ 67 performances reaching 1,470 audience members for calendar year 2020 (COVID) supported by an annual budget of $50,000 and two part-time staff positions.
♪136 performances reaching 4,679 audience members for calendar year 2019 (prior to COVID.)
♪  2008, 2009 & 2014 Muse Award Nominee from the Palm Beach County Cultural Council for its outstanding achievement in improving the quality of life in Palm Beach County.
♪  Founder/Executive Director, Virginia Meredith received an award by the Governor's Council for Community Health Partnership in 2006 for her "commitment and vision in bringing solace to those isolated from society through performing arts"
♪  Received Challenge America Grants from the National Endowment for the Arts for the following years:  2011, 2012 & 2013
A SPECIAL TOUCH…
With a grant from the National Endowment of the Arts, Inspirit arranged for Miami musical artist Nicole Yarling to conduct a workshop at the Palm Beach County Juvenile Detention Center. At first, Ms. Yarling's outreach was shunned by these young men, all in lockdown. But by day's end, one had written this beautiful composition. Because of their ages, faces could not be photographed. But the message is powerful.

The mission of Inspirit is to bring the joy and healing power of live music and the performing arts to those isolated members of our community who are living in a restricted environment.